Volunteer
WHY VOLUNTEER?
Network and make new long lasting friendships . Learn valuable people skills. Add to your resume. Impact your local senior community in a positive way. Have a great time!!
WHO MAY VOLUNTEER?
Anyone may volunteer. We accept people of any race, color, age and religious background. If you are friendly, enjoy helping people and want to help your local Senior Community.... please sign up!!
WHAT VOLUNTEER OPPORTUNITIES ARE AVAILABLE?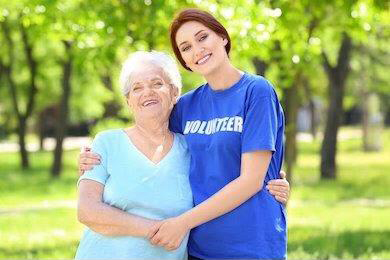 Morning Set-Up
Registration Desk
Information / Show Guide Desk Concierge
Door Greeters
Door Prize Coordinator and Announcer
Seminar Assistant and Announcer
Show Floor Concierge
BOOMERAMA Treasure Hunt Guide and Announcer
Complimentary Lounge Concierge
Entertainment Coordinator
WHAT ARE THE VOLUNTEER HOURS?
Full Day: 10:00am - 5:00pm
1/2 Day: 10:00am - 2:00pm OR 2:00pm - 5:00pm
WHAT WILL YOU RECEIVE IN RETURN?
A Certificate of Attendance and Appreciation
Lunch (if you volunteer for the entire day)
Letter of reference (as needed)
*NOTE: We request that you arrive at the event 20 minutes prior to your assigned time and report to the Information Table for orientation. We ask that you dress in comfortable shoes and wear dark colored (black, blue, dark grey) pants or skirt (jeans okay).