Schedule
Eugene 2019
---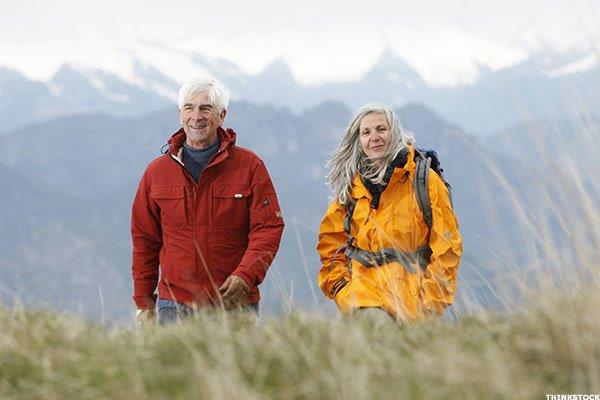 Saturday, May 18, 2019
Time: 10:00am - 5:00pm
Lane Event Center
Performance Hall
796 W 13th Ave
Eugene, Oregon 97402
Location: Lane Event Center Performance Hall is located in Eugene, OR. The Performance Hall is a fully functional, attendee and exhibitor friendly venue, as well as being easily accessible to all surrounding towns. http://www.laneeventscenter.org/contact
FOOD ON SITE!!!
Health Conscious Concession Stand Serving Breakfast, Lunch, Snacks and Beverages….
The 1st annual Eugene, Oregon BOOMERAMA 50+ Health and Age Less Living Expo is produced "by Boomers, for Boomers". BOOMERAMA is an annual celebration of those 50+ Baby Boomers and beyond who choose to "Re-fire" not Retire.
Join us for this fun filled and information packed event that brings a positive and life affirming message to the ever growing Baby Boomer and Senior population of Lane County. Picture an Educational Summit, a Home & Garden Show, Travel Expo and a Health & Wellness Fair all rolled into one, but with the focus being on Baby Boomers/Seniors and their loved ones.
As an attendee, you will have access to a select group of local/national companies who want to earn your business as well as expert speakers covering a range of topics from:
Assisted Living Options
Senior Mobility Solutions
Handicap Mobility Solutions
Health & Fitness
Pharmacies & Pharmaceuticals
Insurance
Counseling & Mental Health
Non-Profit Organizations
Estate & Financial Planning
Wealth Management
Senior Housing Solutions
Bathroom & Kitchen Remodeling
Safety & Home Security
Government Agencies
Funeral Homes / Pre-Planning
Legal / Elder Law
Daily Living Aids
Lifestyle Products & Services
Communication Services
Computers & Technology
Gardening
2019 Sponsors
To Learn More About Boomerama, Watch Our Video
2019 Speaker & Workshop Line Up
---
Main Stage
HOW TO BE A PATIENT ADVOCATE

10:30 AM

Speaker - Urmi Boyd & Donna Courtney of Patient Care Advisors

Your role as a patient advocate
Why you need a patient advocate
The advantages of being a caregiver
Things you should know about discharge planning

Bio: Urmi Boyd brings an extensive background in banking finance, personal income tax audits and social work to her role as owner of Patient Care Advisors. She has worked extensively managing programs for audits with developmental disabilities and mental health.

FROM WORRY TO BOUNCE: BODY & MONEY MINDSETS

11:30 pm

Speaker - Janet Hollander of Moving Toward Health & Miriam Whitely of Roehl & Yi Investment Advisors

The process of getting older brings changes in your body and financial situation. Worry and pain show up and they make it hard to move through these transitions with comfort and ease It turns out what works to improve wellbeing for one works for the other.

Workshop will include:

Action steps and inspiration to build physical and financial resilience
Tips for creating wise practices for lifestyle and money management
Financial literacy tools
Body literacy tools
How to put your attention in the right places

Janet Hollander, B.A. Gerontology, is the and owner of Moving Toward Health and author of the book and video, Chair Masters—Ideas for Older Adult Seated Exercise. She leads workshops and classes in Nia Technique, Better Bones and Balance and chair‐based fitness, focusing on aging with body sustainability and resilience. A member of the Nia Training Faculty, she offers 6‐day immersions in the Nia Technique several times a year. Janet is the Fitness Coordinator at Willamette Oaks Retirement Living in Eugene, Oregon.

Miriam Whiteley, B.S. Business/Finance is a CERTIFIED FINANCIAL PLANNER™ professional. She is committed to life-centered financial planning and is a Registered Life Planner and earned an End of Life Care and Support certificate. Miriam is an eldercare specialist and enjoys helping clients prepare rather than repair when dealing with the stream of transitions that aging brings. Her passion is exploring with clients what really matters most to them and then working with them to develop a vivid picture of where they are and what we need to do to get to where they want to be with financial strategies for investing, spending and saving

COMMUNICATING END OF LIFE CHOICES

12:30 pm

Speaker - Rebecca Conrad of Bristol Hospice

Learning about how to communicate and document your end of life choices so that your wishes can be followed in an emergency medical situation. Will include an opportunity for participants to fill out a Physician Orders for Life Sustaining Treatment Form.

Bio: Rebecca Conrad is the Executive Director of Bristol Hospice. Before coming to hospice, she was a licensed nursing home administrator for Avalon Healthcare and has been working in geriatrics since 2006.

HEALTH INSURANCE PLANNING WITH RETIREMENT

1:30 pm

Speaker - Jason Stubbs of Oregon Insurance Company

Do you plan your retirement around the cost of your health insurance? The cost of your health insurance directly correlates to how much money you make. You would think, how can this be, but it's true. If you don't make certain choices at the right time, you may receive a penalty, and pay more, for the rest of your life. Plan to join Jason Stubbs, Owner of Oregon Insurance Company, as he discusses health insurance options before and after you retire and how you can best chart the course as you transition into retirement.

Bio: Jason and his family live in Creswell, OR on their small farm. He enjoys the outdoors, woodworking, and spending time with his family and friends. Jason created Oregon Insurance Company for the purpose to educate people about Health Insurance, particularly Medicare, and what their options are. He has many years of experience in the industry and works with all the carriers so to ensure you are receiving the best plan options available.

THE TRUTH ABOUT CBD

2:30 pm

Speaker - Eric Beins of Suthe Aqueous CBD/By Tranont

5 Little known truths about CBD. Does science support the use and benefits? Is it safe? 'I've tried CBD and it didn't work. Find out why. Join us for a short educational session followed by Q&A on this popular, yet misunderstood subject that's exploding across the country.

Bio: Eric Beins spent 30+ years of his career in construction and maintenance management. He has since shifted his career emphasis in recent years to focus on his passion of educating and coaching 50+ adults toward a higher quality of life in the 2nd half through movement and health.

THE ART AND HEART OF SUCCESSFUL DOWNSIZING

3:30 pm

Speaker - Diana Masarie of Move In Comfort.

This session will cover downsizing basics such as where to begin, how to begin and options for disposing what you no longer need; Creating a plan that works for you; Emotional strategies for a successful process and outcome.

Bio: Since 2004, Diana Masarie (owner and founder of Move-In Comfort) has been providing comprehensive downsizing and moving services for older adults (or the adult children of OA) transitioning from one home to the next. Having facilitated hundreds of successful transitions Diana enjoys sharing what she has learned over the years with those who find downsizing to be a bit of a mystery; offering her experience, tips, and hope!
Meeting Room #2
REVERSING OSTEOPOROSIS NATURALLY

10:30 am

Speaker - Dr. Robbin Freeman from Osteo Strong

Osteoporosis is often thought about as a chronic disease. In actuality, osteoporosis is a deconditioning of bone. Learn how to stop, strengthen, and even reverse osteoporosis and osteopenia safely with a minimum of effort. This fun and informative talk will answer all of your questions about natural, effective and science based approach to reverse bone density loss.

Bio: Robbin Freedman has spent the last 17 years working in the natural healthcare field and has been instrumental in helping thousands of people on their pathway to health. She is the co-owner of OsteoStrong Eugene and Springfield, where she helps her clients regain lost bone and muscle strength and balance, as well as reduce or reverse chronic back and joint pain.

THE ADVANCEMENT OF REGENERATIVE MEDICINE

12:00 pm

Speaker - Dr. Tom Kessinger

Until recently, treatment options for people with degenerative conditions were limited. Not many years ago, steroid injections, prescription medications, and joint replacement surgeries were often the only treatment options offered to patients. Now, in Vancouver, Washington, you can receive stem cell injections at Pain Relief Partners! Research shows that stem cell treatment is beneficial for osteoarthritis, neuropathy, chronic pain, disc bulge and herniation, spinal stenosis, joint pain, and symptoms associated with autoimmune disorders, fibromyalgia, neurodegenerative diseases, and COPD. Stem cell injections work with the body's natural ability to heal itself. Unlike treatments that simply address the symptoms, stem cell therapy actually promotes repair of the body, restoring degenerated tissue.

For 10 years, I have consistently focused on patient care and patient outcomes. I work hard to educate patients about their condition and teach strategies for improving health. I love to see patients get the right treatment and find the relief they are seeking, and I diligently strive to improve patient outcomes through innovation and education. I specialize in spine related conditions and diseases of the nervous system. I have seen so many patients avoid surgeries, stop using pain medications, and get their lives back, and it has been very rewarding. We treat conditions such as neuropathy, sciatica, spinal stenosis, degenerative disc disease, herniated and bulging discs, and osteoarthritis. We help patients reduce pain without drugs or surgery and are assisting in helping stop the opioid drug epidemic. I enjoy spending time with my family, being outdoors, reading, learning, and skiing.

Education:
Doctor of Chiropractic from Logan University, St. Louis, MO, 2007
Bachelors Degree in Business Management from Brigham Young University, 1999
Lower Your Pain – https://loweryourpain.com

THE ADVANCEMENT OF REGENERATIVE MEDICINE

3:00 pm

Speaker - Dr. Tom Kessinger
2019 Highlights & Activities
Complimentary Beauty Bar
Get ready to be pampered, FOR FREE! We invite you to enjoy our complimentary beauty bar. Come and experience the latest in hair styles, make-up and beauty. We have an amazing group of local Cosmetologists and Make Up Artists who have come together for one day to be in service to our Lane County Boomers and Beyond! Bring a friend or family member and make a day of it.
Fresh Hair Salon

is unique in today's cosmetology industry, in that we only use organic hair care products and provide our services in a relaxing, chemical-free environment. We cut and style hair for all family members! Plus, we have a wig and topper boutique to serve clients who have hair loss challenges. Our consultations are free and when you purchase a wig, we can customize it for you!

Salon to You

provides luxury Salon and Spa experiences just for you. Our mobile business is set up to accommodate a variety of hair, nail, and esthetics services for anyone that desires a more personalized and convenient salon experience in the privacy of your own home. Salon to You specializes in working with people with mobility issues, disabilities, and illnesses that make it difficult to leave their homes. Come to our salon or let our salon come to you! (By Appointment only)

MOTIVES CUSTOM BLEND SYSTEM

offers not only an incredible product that is healthy for your skin, but a turnkey system that provides the artist the ability to customize both the product and the experience.

Every client deserves to feel beautiful in their own skin. Makeup should enhance their natural beauty and empower them to express themselves, not cause stress and insecurities (as traditional approaches to makeup can often lead to).
Come visit the Atlantic & Pacific N-gineers Model Railroading Club by the Main Stage.
FREE scooter and wheelchair rentals compliments of All Med Oregon. If you have challenges with mobility please come to the All Med Oregon booth. All Med's booth is located at the main entrance near registration. Here you will be able to check out a scooter or electric wheelchair FREE of Charge!!!!!
All Med Oregon has a friendly and knowledgeable staff on hand to answer any questions you may have about any of our services or products. We offer Lane County residents a wide range of mobility and home medical equipment for rent.. All Med Oregon carries a full line of home medical equipment, mobility and accessibility equipment and we also offer a wide range of service for our mobility and home medical equipment customers. By offering home healthcare, medical and mobility equipment and products for healthy living, there is little we can't do for you. We make every effort to exceed your expectations.
FREE Photo Booth provided by Caught In The Act Booth #87
Play the Boomerama Treasure Hunt
Sponsored by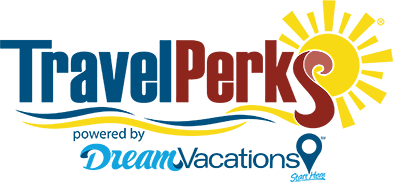 Grand Prize is a weekend for two at any Oregon Hilton Hotel and Resort.
Other Prizes Include
One of 3 Gift Certificates
for Two Meals

Tickets for 2 to a Show

Tickets for 2 to a Performance

Gourmet Gift Baskets

Gourmet Gift Baskets

Donating one volunteer at BOOMERAMA and 2 bottles of wine.
Visit the Following Booths for Your Chance to Win
#48, #63

#28

#46

#19

#67

#85

#75

#74

#47, #64

#31

#66

#37, #38

#30

#55

#12

#49

#87
Plus! Enter to Win Even More Prizes
BY PLAYING THE SPRINGFIELD LIONS CLUB RAFFLE DRAWINGS
2019 Exhibitors
---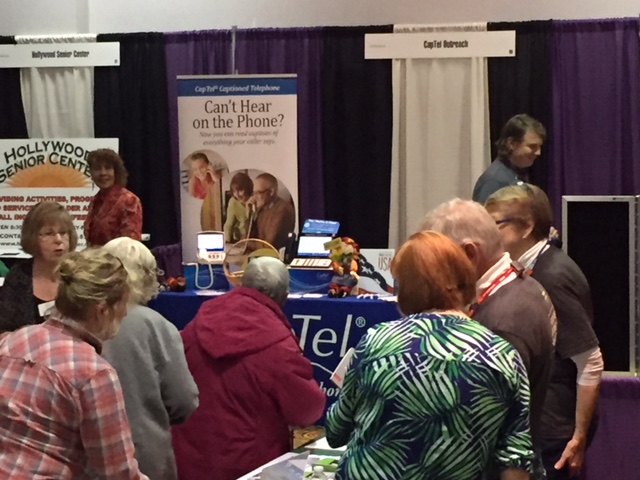 A Place for Mom #43
Access Technologies, Inc. #58
Adult Living Solutions #86
Advanced Hearing Plus- #44
Atlantic & Pacific N-gineers Model Railroading Club – Entertainment & Activities Area
Audiology Professionals #27
Avalon Home Health, LLC. #57
Avalon Health Care Group #63 & 48
Bags of Love #9
Balance for Life #24
Bayberry Commons Assisted Living & Memory Care #28
Bemer Group #23
Berkshire Hathaway HomeServices REP/Nancy Kim & Kelly Chin #34
Bristol Hospice - Eugene LLC. #3
Campbell Center & Peterson Barn #6
CapTel #54
Caught in the Act Photo Booth #87
ClearCaptions, LLC. #20
CUTCO #82
Dr. Mercedes Del Valle DDS P.C. #26
Edward Jones (Marc Bickley) #21
Entangled Biome #88
Equinox Real Estate #62
Evergreen Senior Living Independent, Assisted Living & Memory Care #46
Family Heritage #84
Food for Lane County #15
Fox Hollow Residential & Independent Living #2
Fresh Hair Salon - Beauty Bar
Gateway Adult Residential Care #95
Good Life at Home Care #19
Good Samaritan Society Eugene Village/Eugene Abbey, Eugene Arms #93
Grant's Hearing Center #59
Green Valley Rehabilitation Health Center #63 & 48
Health Net Medicare Advantage Plans #1
Helping Hands Home Care #25
Hillside Heights Rehabilitation Center #63 & 48
InJoy Wellness Massage Center #83
Island Park Chiropractic #73
Keller Williams Real Estate/Deb Elliott #29
Lane Community College - #32
Lane Senior Guide #30
Laser Solutions #72
Let's Get Started #29
Longevity Path LLC #40
Major Family Funeral Home #45
Mattress World Northwest #67
Mobility Access Options Inc. #85
Motives Cosmetics - Beauty Bar
Move In Comfort #22
Moving Toward Health #53
My Daily Choice / Hemp Worx #56
My Life-Med #92
My Life Transformed #90
Natural Burial Company #75
New Leaf Hyperbarics #50
New York Life #79
Northwest 50 Plus Magazine #74
Oregon Construction Contractors Board (CCB) #94
Oregon Eye Consultants #36
Oregon Relay #71
Osher Lifelong Learning Institute at the University of Oregon #42
OsteoStrong #39
Pain Relief Partners- #64 & 47
Parkinson's Resources of Oregon #91
Patient Care Advisors #86
PBC Insurance #31
Peak Medical Clinic #66
Pleasant Hill Acupuncture #33
Private Memorial Centers #4
Quail Park Memory Care #78
Renewal By Anderson #17
Roehl & Yi Investment Advisors, LLC #52
Salon To You - Beauty Bar
Senior and Disability Services, a Division of Lane Council of Governments #7
Senior Companion Program of Lane County #32
Sheldon Oaks Senior Living #60
South Hills Rehabilitation Center #63 & 48
Springfield Lions Club #9
Stacy DeHart - Homes for Heroes Affiliate with Icon Real Estate Group / Pure Romance by Stacy - #13
Süthe- Aqueous CBD Fluid by Tranont #76
The Alexander Bend, Oregon #37, #38
Timber Pointe Senior Living #14
Travel Perks #55
Travel That Matters #12
Uhlhorn Adult Day Care #8
United Healthcare Medical Solutions #49
Valentus #81
Village Fitness/International Fitness #80
Visiting Angels #11
Willamalane Adult Activity Center #5
Willamette Family Inc. #30
Woodside Senior Living #14
Young Living Essential Oils #61