Exhibitor
INFORMATION FOR EXHIBITORS
What's in it for you? Face to Face exposure with the largest and wealthiest demographic on the planet. More than that, did you know that by the year 2020, 1 out of 5 Oregon residents will be 65 or older. A great way to insure that your company secures as much Boomer business as it can, is to participate in The BOOMERAMA 50+ Health & Age Less Living Expo. BOOMERAMA is a unique and affordable live marketing opportunity designed to jump start sales, win "new" and "loyal" customers, while boosting your companies profits for years to come.
Save time and valuable resources by engaging this target market one-on-one in a relaxed, face to face environment free from daily interruptions. Only here can you interact with between 500 - 800 50+ Boomers and their families in only one day.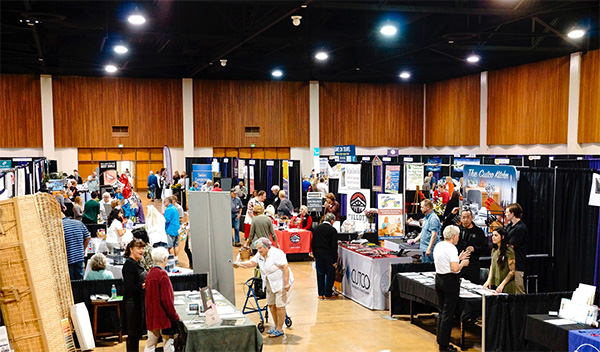 Booth Pricing Information
Corner Exhibitor Booth
$499 - Central Oregon 2019

$599 - Eugene 2020
---
Any booth on an end cap. One side of the booth is exposed to the aisle (Prime Location).
501(C)(3) Non-Profit Booth
CORNER - $349
IN-LINE - $299
---
All applicants must present verification of 501(3)(c) business registration.
In-Line Exhibitor Booth
$399 - Central Oregon 2019

$499 - Eugene 2020
---
In-Line Exhibitor Booths are all booths located within the rows of the exhibit floor.
Payment Options
Standard Payment Plan
Pay in full by credit card at the time of booth reservation. All major cards accepted.
CHECK: Pay in full or 50% Deposit due within 10 business days of signing of exhibitor contract. Remaining 50% due 30 days prior to expo.
Multi Show Discount
When exhibiting in multiple show locations, exhibitors may subtract $25 off each 10x10 booth space. This offer may combine with all applicable discounts for a larger savings.