2019 Schedule
2
nd

Annual Central Oregon Fall 2019
---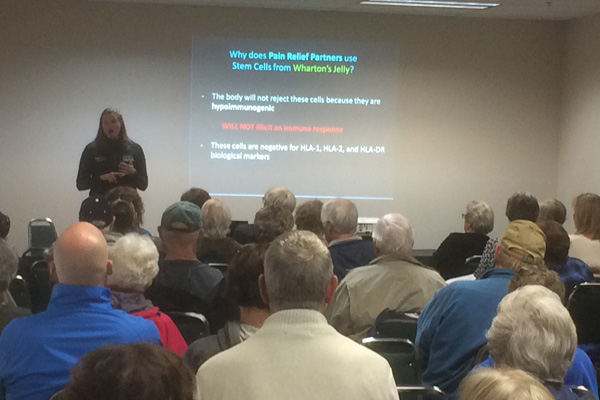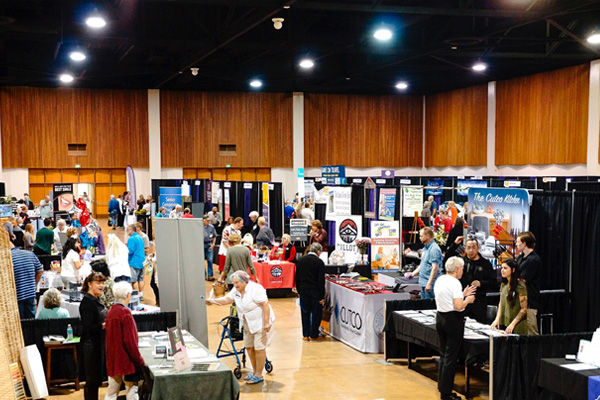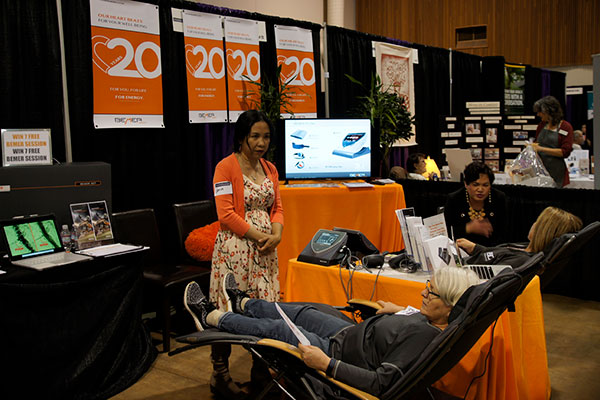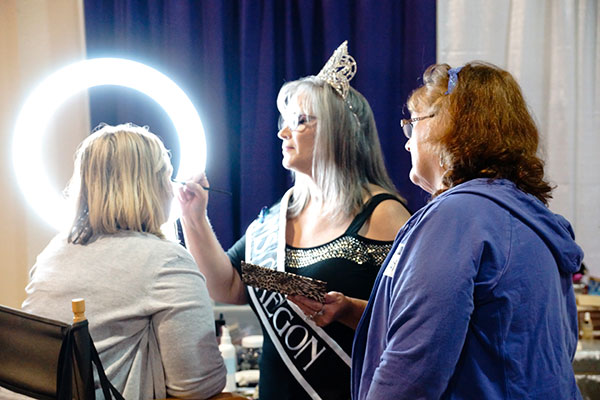 Saturday, September 7th 2019
Time: 10:00AM to 5:00PM
Deschutes County Fairgrounds EXPO CENTER
Middle Sister Conference Hall
3800 SW Airport Way
Redmond, OR 97756
Location: The Deschutes County Fairgrounds & Expo Center located in Redmond, is the geographic Hub of Central Oregon, is a well-planned and supportive venue, as well as being easily & quickly accessible to all the surrounding towns. https://expo.deschutes.org/expo/page/middle-sister
FOOD ON SITE!!!
Health Conscious Concession Stand serving Homemade Soups, Made to Order Sandwiches, Salads and Much More….
The 2nd annual Central Oregon BOOMERAMA 50+ Health and Age Less Living Expo is produced "by Boomers, for Boomers". BOOMERAMA is an annual celebration of those 50+ Baby Boomers and beyond who choose to "Re-fire" not Retire.
Join us for this fun filled and information packed event that brings a positive and life affirming message to the ever growing Baby Boomer and Senior population of Central Oregon. Picture an Educational Summit, a Home & Garden Show, Travel Expo and a Health & Wellness Fair all rolled into one, but with the focus being on Baby Boomers/Seniors and their loved ones.
As an attendee, you will have access to a select group of local/national companies who want to earn your business and expert speakers covering a range of topics from:
Assisted Living Options
Senior Mobility Solutions
Handicap Mobility Solutions
Health & Fitness
Pharmacies & Pharmaceuticals
Insurance
Counseling & Mental Health
Non-Profit Organizations
Estate & Financial Planning
Wealth Management
Senior Housing Solutions
Bathroom & Kitchen Remodeling
Safety & Home Security
Government Agencies
Funeral Homes / Pre-Planning
Legal / Elder Law
Daily Living Aids
Lifestyle Products & Services
Communication Services
Computers & Technology
Gardening
Travel & Leisure
2019 Sponsors
---
2019 Speaker & Workshop Line Up
---
Balance, Strength and Flexibility for Life

Time - TBA

Speaker - Nate Guadagni

Balance naturally declines with age, but it doesn't have to! Learn the 5 Factors of Balance, and practice simple and safe exercises that you can do at home to keep you on your feet and active for life. All movements are accessible to beginners and participants will receive a free 5 Days to Better Balance Online course.

Duration: 60 min.

STEM CELL SEMINAR

12:00 pm - Pain Relief Partners Presents

Speaker - Stephanie Jones, RN

Come join Pain Relief Partners and learn more about Wharton's Jelly Stem Cells, the future of medicine. Until recently, treatment options for people with degenerative conditions were limited. Not many years ago, steroid injections, prescription medications, and joint replacement surgeries were often the only treatment options offered to patients. Now, in Vancouver, Washington, you can receive stem cell injections at Pain Relief Partners! Research shows that stem cell treatment is beneficial for osteoarthritis, neuropathy, chronic pain, disc bulge and herniation, spinal stenosis, joint pain, and symptoms associated with autoimmune disorders, fibromyalgia, neurodegenerative diseases, and COPD. Stem cell injections work with the body's natural ability to heal itself. Unlike treatments that simply address the symptoms, stem cell therapy actually promotes repair of the body, restoring degenerated tissue.

Duration: 40 mins

The Problem Is....

Time - 1:00pm

Duration - 60 min.

The aging process begins at birth. The problem is, we disregard its encroachments until well into the latter stages of life, what is now referred to as "Elderhood." Our panel of experts will discuss these issues and their impacts on our lives, as well as provide insights into how we at Touching Hearts at Home can support you as you join this Nascent Generation.
Steve Pine

Touching Hearts Owner - BA Psy/Soc; MA in Educational Leadership with concentration in Psychology, Behavior Management, Cognitive Development.

Rebecca Hankey

Touching Hearts Administrator - MBA Business Administration; Licensed Residential / Assisted Living Administrator.

Randy Brooks

Touching Hearts Professional Caregiver - Paramedic and Nursing degrees; Registered Nurse; Instructor ACLS, PALS, CPR; Fluent Spanish.

Candace Johnson

Touching Hearts Professional Caregiver - BS Occupational Therapy with a minor in Gerontology; MA Clinical Psychology; Registered Occupational Therapist.
Stroke Awareness

Time - TBA

Speaker - Dr. Noryn Newby

Stroke happens to 1 in 6 people, any age, any gender, any time! This presentation will share the signs and symptoms of stroke, and the urgency in seeking medical attention. With a focus on F.A.S.T., attendees will know exactly what to do when they recognize these signs. Don't miss this highly informative presentation.

Speaker Bio: Dr. Norwyn is a 74 yo retired neurosurgeon who graduated from OHSU in Portland in 1970. Norwyn trained at Walter Reed Medical Center and moved to Bend in 1980 after 10 years of military service. He has been married to Barbara for 52 years, have four children and three grandchildren.

Duration: 30 Min

Chronic Illness and Hearing Loss

Time - Ringing in the Ears: What can I do about it?

Speaker - Dr. Chelsea Montgomery

Many adults experience ringing in the ears. For most people, the ringing does not get in the way of their everyday life. For others, however, it can interrupt concentration and sleep. If you have bothersome ringing, come learn more about it including what you can do to manage it.

Speaker Bio: See Speaker Resume

Chelsea Montgomery is a Doctor of Audiology. She specializes in hearing tests, hearing aids, and tinnitus. She works at the HearUSA offices in Bend and Redmond. Before moving to Central Oregon, she worked in the Veteran's Audiology Clinic in Tampa, Florida. She taught classes there that helped veterans and their significant others manage ringing in the ears, or tinnitus.

Duration: 12:00pm

Aging Together in Central Oregon: Creative Ideas for Community and Connection

Time - TBA

Speaker - Denise LaBuda, director of strategic initiatives, Council on Aging of Central Oregon

Come hear what Central Oregon residents identified as the greatest problems when it comes to being an older adult in their communities -- and how out-of-the-box ideas can solve shared issues. Learn what we can do, together, to help make it easier to live independently, connected, and with purpose in later life.

Speaker Bio - Denise is an accomplished business executive with a track record of moving projects from ideation to implementation in Fortune 500 and de novo startup settings. Her work spans direct to consumer (B2C) and business-to-business (B2B) marketing and product management, driving revenue, building market share and launching new products. As director of strategic initiatives for the Council on Aging of Central Oregon, Denise builds new programs and services that solve critical unmet needs for older adults and their families in Central Oregon. Denise is also a part time faculty member of the Academy of Art University, helping undergraduate and graduate students become creative problem solvers who are ready to find innovative solutions to important problems facing our world. In her free time, she can be found on hiking trails in Central Oregon with her dog Sophia, listening to symphony concerts, eating at a newly discovered food truck or admiring local works of art in Bend, OR.

Education: MA in Education, University of San Francisco; BS in Psychology, University of Michigan.

Duration: TBA

Understanding Reverse Mortgages - Answers to Common Questions

Details - TBA

Duration: 60 min
Debbie Tallman

Details of talk - TBA

Jim Moran

Details of talk - TBA



2019 Exhibitors
---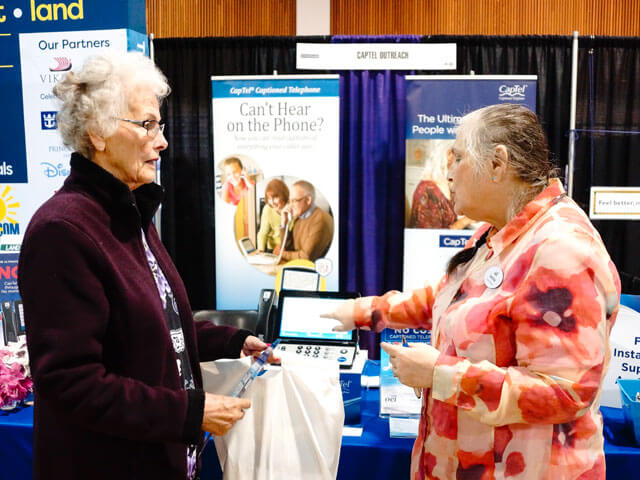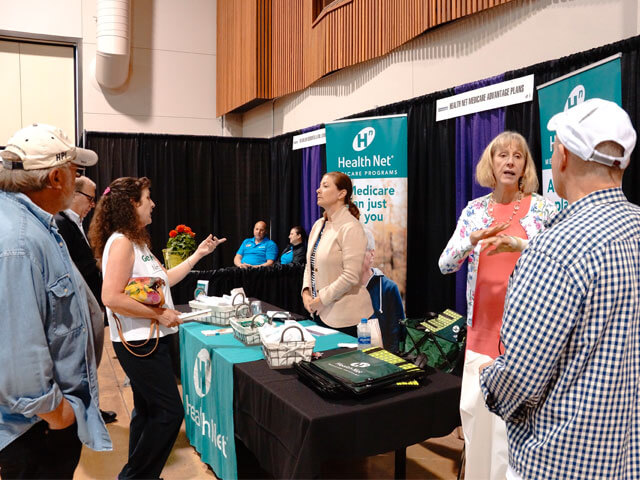 Ablis CBD Infusions #28
Balance For Life #73
Bend Natural Health #50
Bend Pilates #42
Bend Senior Center-Bend Parks and Recreation #65
CapTel Outreach #39
CaptionCall #15
Central Oregon Council on Aging #64
Central Oregon Veterans Outreach (COVO) #68
Clear Captions #8
Coldwell Banker - Morris #32
Department of Consumer & Business Services #52
Department of Human Services #4
Deschutes County Library #5
Early Detection Foundation #70
Edward Jones (Jessica Baltazar) #51
Finance of America Mortgage #32
First Interstate Bank #31
Health Net Medicare Programs #71
Heart -N- Home Hospice and Palliative Care #35
HearUSA #40
Helping Hands Home Care #54
Hobi Jahn Group #24
Humana #11 & #12
iBuumerang #13
Indian Head Casino #34
Insurebend.com/Central Financial Services #23
Integrity Wellness #58
John L. Scott / Ed Greene #59
Kitchen Kraft #66
Mt. Bachelor Assisted Living & Memory Care #63
My Daily Choice #60
Niswonger-Reynolds Funeral Home #53
Office of Long-Term Care Ombudsman #57
OLII-UO, Osher Lifelong Learning Institute at the University of Oregon #16
Oregon Construction Contractors Board #52
Oregon Relay #6
OsteoStrong #72
Pacific Source #61
Pain Relief Partners #74
Parkinson's Resources of Oregon #3
Plasker Chiropractic & Functional Neurology #14
Regence BlueCross BlueShield of Oregon #38
St. Charles Health System #17
Stone Lodge #37
Stroke Awareness Oregon #29
The Alexander Bend #56
The Lodge in Sisters #33
Touching Hearts At Home #17
TravelPerks #55