Schedule
Portland, Oregon
---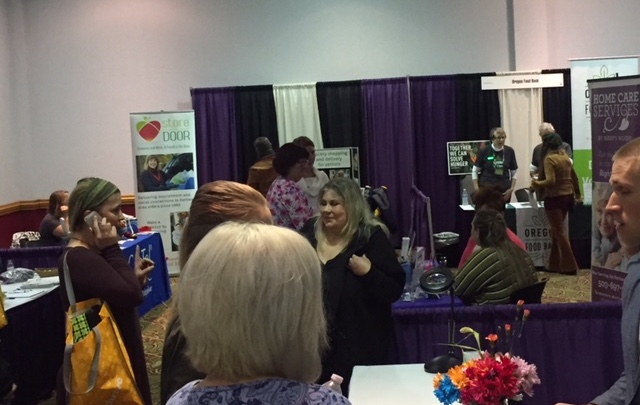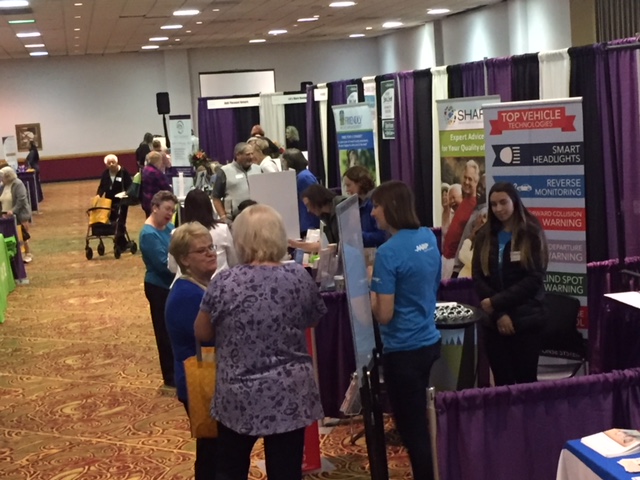 Sunday, October 21st 2018
Time: 11:00AM to 5:00PM
Portland State University
Viking Pavilion at the Peter W. Stott Center
930 SW Hall St.
Portland, OR 97207

Location: https://www.pdx.edu/conferences/parkingandtransit

The 2nd Annual Portland BOOMERAMA 50+ Health and Age Less Living Expo is produced "by Boomers, for Boomers." BOOMERAMA is an annual celebration of those Baby Boomers and beyond who choose to "Re-fire" not Retire.
Join us for this fun filled and information packed event that brings a positive and life affirming message to the ever growing Baby Boomer and Senior population of the greater Portland area. Picture an Educational Summit, a Home & Garden Show, Travel Expo and a Health & Wellness Fair all rolled into one, but with the focus being on Baby Boomers/Seniors and their loved ones.
As an attendee, you will have access to a select group of local/national companies who want to earn your business and expert speakers covering a range of topics from:
Assisted Living Options
Senior Mobility Solutions
Handicap Mobility Solutions
Health & Fitness
Pharmacies & Pharmaceuticals
Insurance
Counseling & Mental Health
Non-Profit Organizations
Estate & Financial Planning
Wealth Management
Senior Housing Solutions
Bathroom & Kitchen Remodeling
Safety & Home Security
Government Agencies
Funeral Homes / Pre-Planning
Legal / Elder Law
Daily Living Aids
Lifestyle Products & Services
Communication Services
Computers & Technology
Gardening
2018 Sponsors
2018 Speaker & Workshop Line Up
---
2018 Highlights & Activities
---
Complimentary Massage and Relaxation Lounge

Bring a friend and kick your feet up, relax and rejuvenate. Dr. Mark Gabriel and our friends at The Wellness Center PDX are excited to offer our attendees a complimentary Chair Massage and Relaxation experience at this year's Portland BOOMERAMA 50+ Expo. Inquire at registration.


Tiny Heirloom Tiny Home Tour

Come tour a Luxurious Custom Tiny Home built by the stars of the HGTV and DIY Network Show Tiny Luxury!

BOOMERAMA Treasure
Hunt

The BOOMERAMA Treasure Hunt is as simple as visiting a select group of sponsor booths to be eligible to win one amazing Grand Prize and a list of other prizes and giveaways. Inquire at registration to learn game directions and Treasure Map.

Phagans School of Hair Design Complimentary Beauty Bar

Back by popular demand!! Our friends at Phagans School of Hair Design are back and offering a list of complimentary beauty services this year. Visit the Phagans Complimentary Beauty Bar and enjoy a free haircut, nail services, blow drys with style and more. Inquire at registration.

2018 Exhibitors
---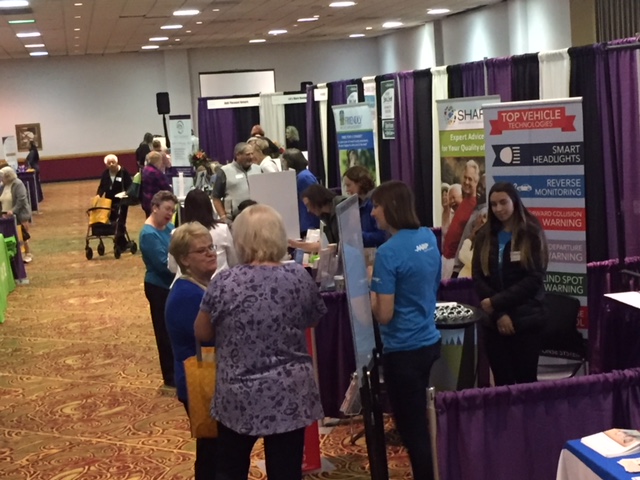 2017 Portland Boomerama
ClearCaptions #21
ComForCare
Dave Markowitz #55
Elders in Action #4
Ellsworth Nutrition #54
Gifted Wishes #1 & 2
Good Penny Travel #23
Gutter Helmet by Harry Helmet #24
Hollywood Senior Center #6
Home Care Assistance #11
House Call M.D. #11
Memory Health Center at Summit Research Center #53
Multnomah County Aging & Disability Veterans Service Division #3
Pacific Source Medicare #47
Phagans School of Hair Design Complimentary Beauty Bar #19-51
Regence Blue Cross Blue Shield #36
Store To Door #5
Think Less #45
Touchmark In The West Hills